Last edited by
MsTei
on Wed Jan 28, 2015 12:02 am, edited 1 time in total.
---
Very nice art style. It's great to see a dual-stick shmup that isn't about space-ships or in the style of Geometry Wars.

Are you making this with Unity3D?
| | | |
---
monoRAIL
- thank you!
We are actually using (C++) framework. It's free, requires a bit of set up, but with a push of a button, you can port pretty easily to Windows, Mac, Linux, Android, iOS, etc. It does not come with an editor, so we are using as a level editor. RUBE also helps give physical properties to objects (i.e. the spinning windmills will knock you back if you run into them).
And the funny thing is, we started off by thinking "let's make a shmup that's not about space-ships" and after we went down the road of using a crow, we realized a space-ship would have been easier for twin-stick shooters:
1. Spaceships can use turrets, so the spaceship doesn't have to flip/turn, only the turret will point in different direction. The crow's face has to face where it is shooting, so the whole body needs to turn.
2. We had to programmatically flip the bird when it turns and passes the y-axis, or else the bird would be upside down
3. The bird's bounding box kept changing with each wing flap, so we had to assign the collidable box to the body and have bullets ignore the wings.
Take the problems with the bird and multiply it across all the enemies, and we created extra work for ourselves. =D
---
We also have a that goes into some detail about all the tools we use.
So, Cocos2d-x as the framework
RUBE as the level editor
Spine for the animations (it's glorious! helped save our artist's sanity and harddrive space).
Etc,
---
The Gamasutra article is very useful - particularly for new developers wondering what tools are good. I've posted an article on the shmup-dev news page, best of luck with your Steam Greenlight!
http://www.shmup-dev.com/?p=195
| | | |
---
Ah, thank you so much monoRAIL!!

A Quiver of Crows has been Thank you, to everyone who voted for us and supported us in any way. We are so humbled and extremely grateful!

We'll be working on releasing a beta in a couple of months.
*dances a jig*

Edit: Oh, and of course if any of you have questions about the Greenlight process, feel free to ping me!
---
Long time no update! That's because we're working hard to finish the game.
Here are some screenshot updates: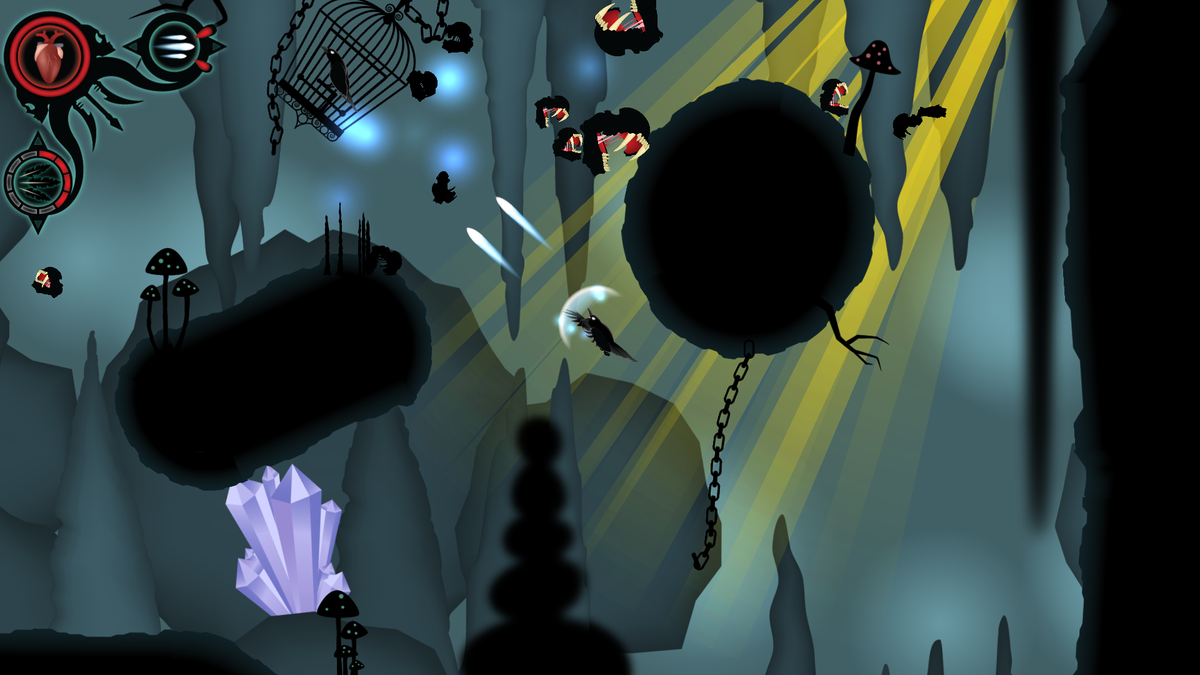 Vignette! This is what the screen looks like when you die...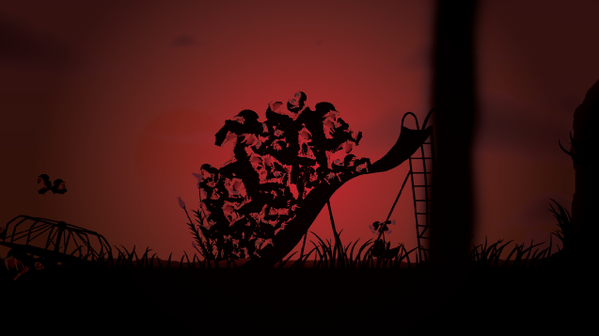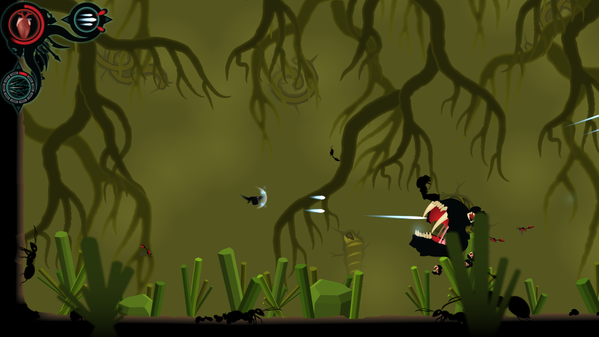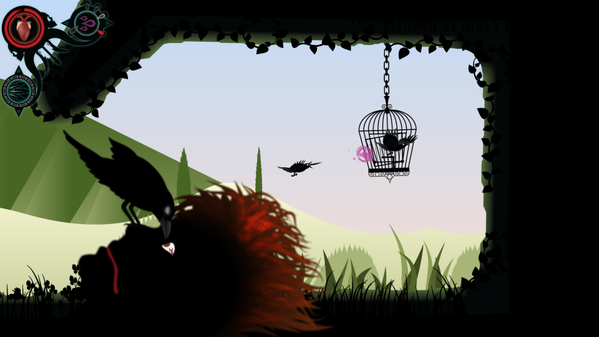 Skelecrane Boss's Physics
With bounding boxes enabled to help debug the physics.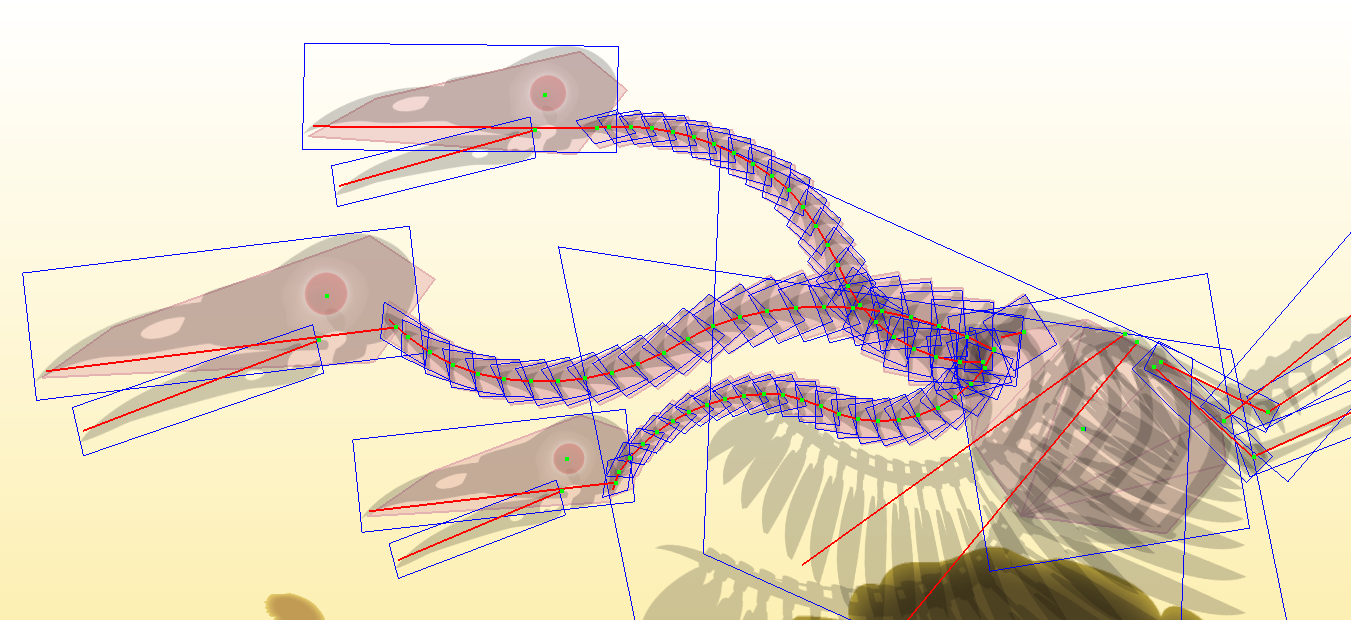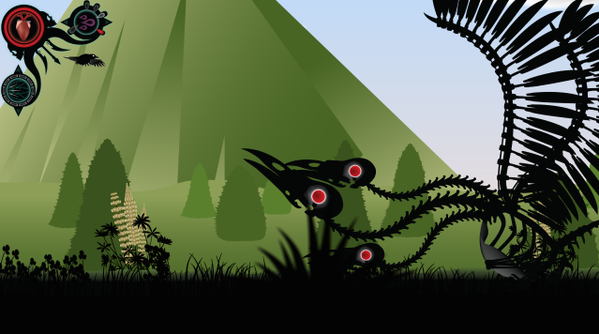 Music - By yours truly!
To All My Lost Ones
You Must Persevere! (same music from the trailer)
Here's a Dev Video Update #1 where we talk about the new stuff we've implemented.
There are more dev updates, but let's not be overwhelming, shall we?
If you like what you see, please wishlist us on our !
Until next time!
~Alice
---
The music's lovely. Really nice compositions.

With regard to the boss' collision bounds on the heads - surely it wouldn't be too expensive to draw a closer collision mesh around the skull? You really don't want bullets colliding with the air in front of the boss.

Lastly, while the artwork in general is really nice, there's one aspect that feels a little awkward, which is rotating sprites. When the crow aims upward it seems like you've rotated the entire sprite 90 degrees, so that it's now flapping left-to-right. I realize it would be a huge amount of animation work, but it would look much better if the birds wings kept flapping vertically, and only the body rotated to aim where the player wants to shoot. I also feel like your flip solution for when the boss turns around is too simple. Again, when aiming down it would be nicer if only its heads turned and the body kept flapping correctly, and when it actually needs to turn around it should have a real turn animation.
| | | |
---
---
Who is online
Users browsing this forum: No registered users and 2 guests